Dear Participants of MESMAP-6,
Global crisis and the pandemic of Corona Virus (COVID-19) have affected all the activities throughout the world. Despite all the difficulties, we are committed to hold MESMAP-6 according to the announcement.
Due to the alarming rate of COVID-19 infection around the World, the Turkish Government and the Higher Education Council have announced strict preventive measures to avoid the outbreak of COVID-19 in Turkey. These include the postponement of all the conferences and meetings.
In line with our government policy and recommendation, we have to postpone MESMAP-6 to October 2020 but maintaining the venue of the Symposium in the same city of Turkey, İzmir.
The International Organizing Committee of MESMAP-6 has set a new date for MESMAP-6 to 15-17 October 2020. Updated information about the symposium will be shared at the symposium official website and e-mail will be sent to all of our participants.
The international organizing committee of MESMAP-6 guarantees to keep the currently registered participants all the rights for the postponed symposium. We will request Turkish Airlines, the official airline of the symposium, to update the information about new MESMAP-6. Additionally, we will update the submission deadline for the Special Issue in MOLECULES very soon.   
Safety and health of our participants, brother and sisters are of our priority. With the drastic measures implemented by governments around the world, we are confident that this global threat to humanity will be solved very soon.
Please take care of you and your family in this period.
We look forward to meeting you at MESMAP-6 during 15-17 October 2020 in İzmir.
With best regards,
Prof. Dr. Nazım ŞEKEROĞLU
Chairman of MESMAP Symposiums
Dear Colleagues, 
You are cordially invited to attend the "The Sixth International Mediterranean Symposium on Medicinal and Aromatic Plants (MESMAP-6)" which will be held during October 15-17, 2020 in Izmir, TURKEY.
We encourage you to submit abstracts to present some of your research at this symposium. The organizers and many of your international colleagues are looking forward to meeting you during such an important academic event which will be held in Izmir, TURKEY. For this distinguished scientific event will be an amazing experience for you and good memories to take back your home. On behalf of the Organizing Committee, we are looking forward to meeting you in İzmir, TURKEY in the 2020 autumn.
Abstract submission / registration deadlines are 
August 30th, 2020.
SYMPOSIUM TOPICS
Agricultural Practices of MAPs & NWFPs
Aromatherapy & Phytoteraphy & Phytochemistry
Biodiversity
Biology & Biochemistry & Biotechnology
Botany & Ethnobotany & Ethnopharmacology
Conservation, Management and Sustainable Uses of MAPs & NWFPs
Essential Oils & Secondary Plant Metabolites
Herbal & Traditional Medicines
Industrial Processing Technologies of MAPs
Legislations on MAPs & NWFPs
Literature on MAPS
Marketing of MAPs and Products
Molecular Cancer Therapeutics
Molecular Modeling and Simulations
Natural Cosmetics
NGO & NPO on MAPs
Pharmacognosy & Phytopharmacology & Toxicology
Standardization and Quality of MAP Products
Traditional & Modern Herbal Products
With best regards,
Prof. Dr. Nazım ŞEKEROĞLU
Chairman of MESMAP Symposiums
President of AMAPMED
General Coordinator of GOFMAP

-----------------------------------------------------------------------------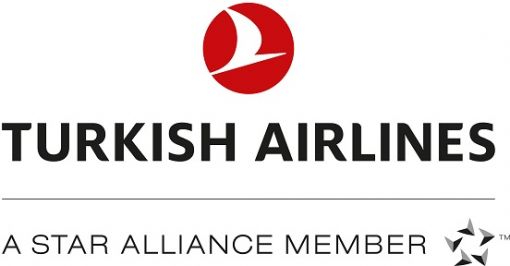 Turkish Airlines is the official airline of "MESMAP-6" and special discounts are offered on certain booking classes. 
In order to proceed with the online booking tool for Turkish Conventions please visit the Turkish Conventions website https://www4.thy.com/TKC/app/main?language=en and use the event code "016TKH20" under delegate section. 

---------------------------------------------------