-------------------------------------------------------------------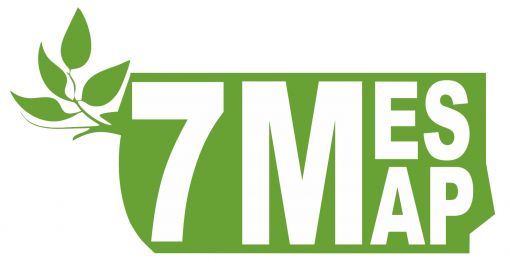 Hope to meet you at MESMAP-7 during 18-20 November 2021

i

n İzmir, Turkey.

We are planning Hybrid MESMAP-7 in this fall.
We miss you too much.......

Hope to meet you very soon.......

---------------------------------------------------------------------------------
Dear Colleagues,
"The 7th International Mediterranean Symposium on Medicinal and Aromatic Plants (MESMAP-7) will be organized during November 18-20, 2021 in Torbali, Izmir – Turkey 


Congress Venue: Torbalı Chamber of Commerce Meeting Halls, Torbalı Mh, Aydın Cd. No:74, 35860, Torbalı, Izmir – TURKEY (https://www.torbalito.org.tr/en/ )



Important dates:


October 15, 2021 – Deadline for abstract submission
October 29, 2021 – Early registration fee payment deadline



Symposium contact info:


www.mesmap.com  / www.mesmap.org
E-mail: mesmap7@gmail.com


MESMAP-7 SYMPOSIUM TOPICS


·         Agricultural Practices of MAPs & NWFPs
·         Aromatherapy & Phytoteraphy & Phytochemistry
·         Biodiversity
·         Biology & Biochemistry & Biotechnology
·         Botany & Ethnobotany & Ethnopharmacology
·         Conservation, Management and Sustainable Uses of MAPs & NWFPs
·         Essential Oils & Secondary Plant Metabolites
·         Herbal & Traditional Medicines
·         Industrial Processing Technologies of MAPs
·         Legislations on MAPs & NWFPs
·         Literature on MAPS
·         Marketing of MAPs and Products
·         Molecular Cancer Therapeutics
·         Molecular Modeling and Simulations
·         Natural Cosmetics
·         Non-Governmental & Non-Profit Organizations (NGO & NPO) on MAPs
·         Pharmacognosy & Phytopharmacology & Toxicology
·         Standardization and Quality of MAP Products
·         Traditional & Modern Herbal Products
To be in the bedside of The EPHESUS, "One of The Seven Wonders of the Ancient World ", for these distinguished scientific event will be an amazing experience for you and good memories to take back your home.


We would like to wish you all the best and are already looking forward to meeting you in Izmir - Turkey, in 2021 fall.
With best regards,
MESMAP-7 Organizing Committee
-

-----------------------------